A couple of drawings from my moleskine, from my trip to Austria the week before last: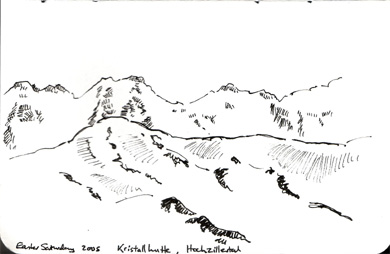 This one is my usual drawing style - fairly delicate, just trying to register what I'm seeing as accurately as possible. It was done from the Kristallhutte cafe on HochZillertal during one of my frequent coffee breaks.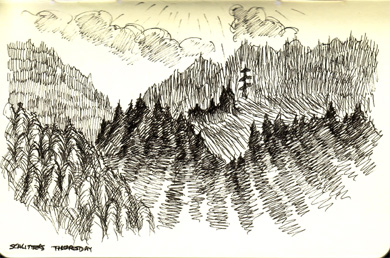 This one is my other way of drawing - more focussed on the drawing than what I'm seeing, using heavier pen marks and using the direction of the marks to build up textures. It was done from a sunny bench outside the hotel in Schlitters, relaxing after a hard day on the slopes.